about us …
we are a community interest company passionate about developing and supporting equal opportunity for everyone in our community… from the ground up
the start of all things positive …
"The course was the fundamental catalyst for the huge change (for the good) that I have experienced … it was the start of all the positive things in my life at the moment.
It really has been life-changing – genuinely, I mean it."
— SM 'Ready for Life' participant
our approach …
Starting with the self... we build from the inside, using core values as the foundations upon which to develop self worth and belief ... the cornerstones of sustainable, long term progression
We use some key building blocks that underpin the programmes and activities we do … ultimately enabling our participants to feel more comfortable and able to contribute to the community.
Feeling positive about oneself is the cornerstone of being able to take the steps necessary to reach that next goal, overcome that next challenge or simply live that better life.
Our activities allow individuals to rediscover what they love, what they enjoy and reconnect with a sense of achievement, purpose and a reason for being.
Regaining a feeling of self belief is not a 'one off' exercise. For long term, sustainable benefits we need to be able to recall that sense of well being as and when the challenges and hurdles we constantly face are thrown at us.

Our activities provide tools and techniques to enable individuals to both notice and address those situations that challenge us.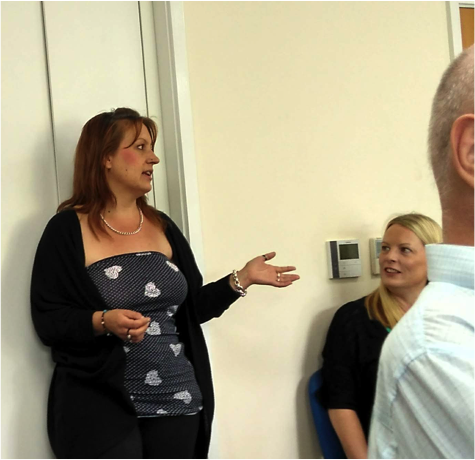 Growing is an essential part of simply being, and being healthy. However, all too often, difficult circumstances can mean we can spend prolonged periods of not growing and stagnate instead.

Our activities highlight and explore the opportunities for individuals to develop and grow - in whatever capacity - and reconnect them with all the feel good sensations learning brings.
We all have skills. Some may need reawakening but … whatever skills we have … recognising them and knowing they add value is a key ingredient to our sense of purpose. Similarly, knowing they can be built upon to develop new skills that bring greater fulfilment and value is even better.

Our activities explore what each and every individual has to offer and then builds upon these as a foundation to support their next step.
Having a job, aside of the obvious financial impact, means a great deal to us all. The sense of value, worthiness and basic contribution are vital missing ingredients within the lives of the unemployed.

Our activities focus on getting the self right first and then developing the necessary tools and skills (e.g. CV writing, applications, interviews) to give them the very best chance of long term, sustainable employment.